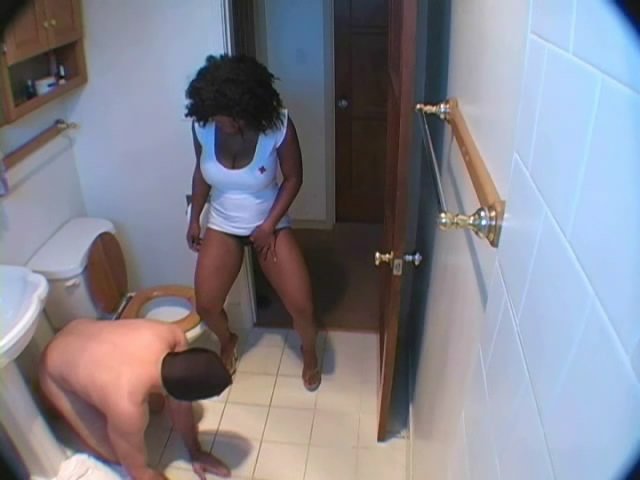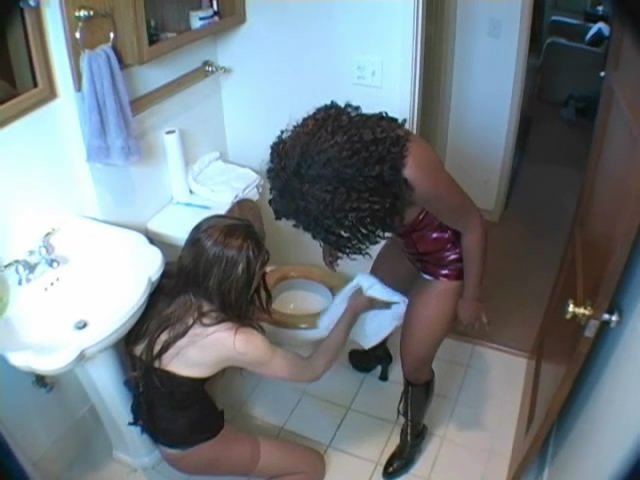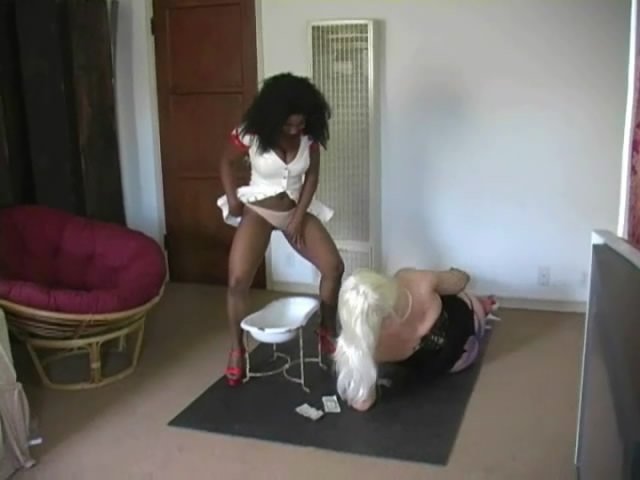 It seems as though Mistress Lisa's piss is in high demand. Her slaves will do anything to be around her to watch her piss. The clip starts out with Mistress Lisa in the bathroom going pee. She isn't going in the toilet though. That would be a waste. Instead she pisses all over the floor and calls slave #1 in to clean it up. Once he cleans it up she feels the urge to go again so of course she pisses all over the floor and makes him wipe that up while she amuses herself by slapping and verbally humiliating him.
Scene two shows Mistress Lisa pissing on the bathroom floor again. (what a messy girl!) But this time she has a sissy piss maid on hand to clean the mess. After pissing on the floor she stands in the puddle and has the slave wipe it off her legs and high heels before cleaning the floor.
Scene 3 shows a different crossdressed sissy begging to be her piss slave while Lisa pisses in a chamberpot right in front of the thirsty slave. Afterwards she beats his ass with a paddle for fun.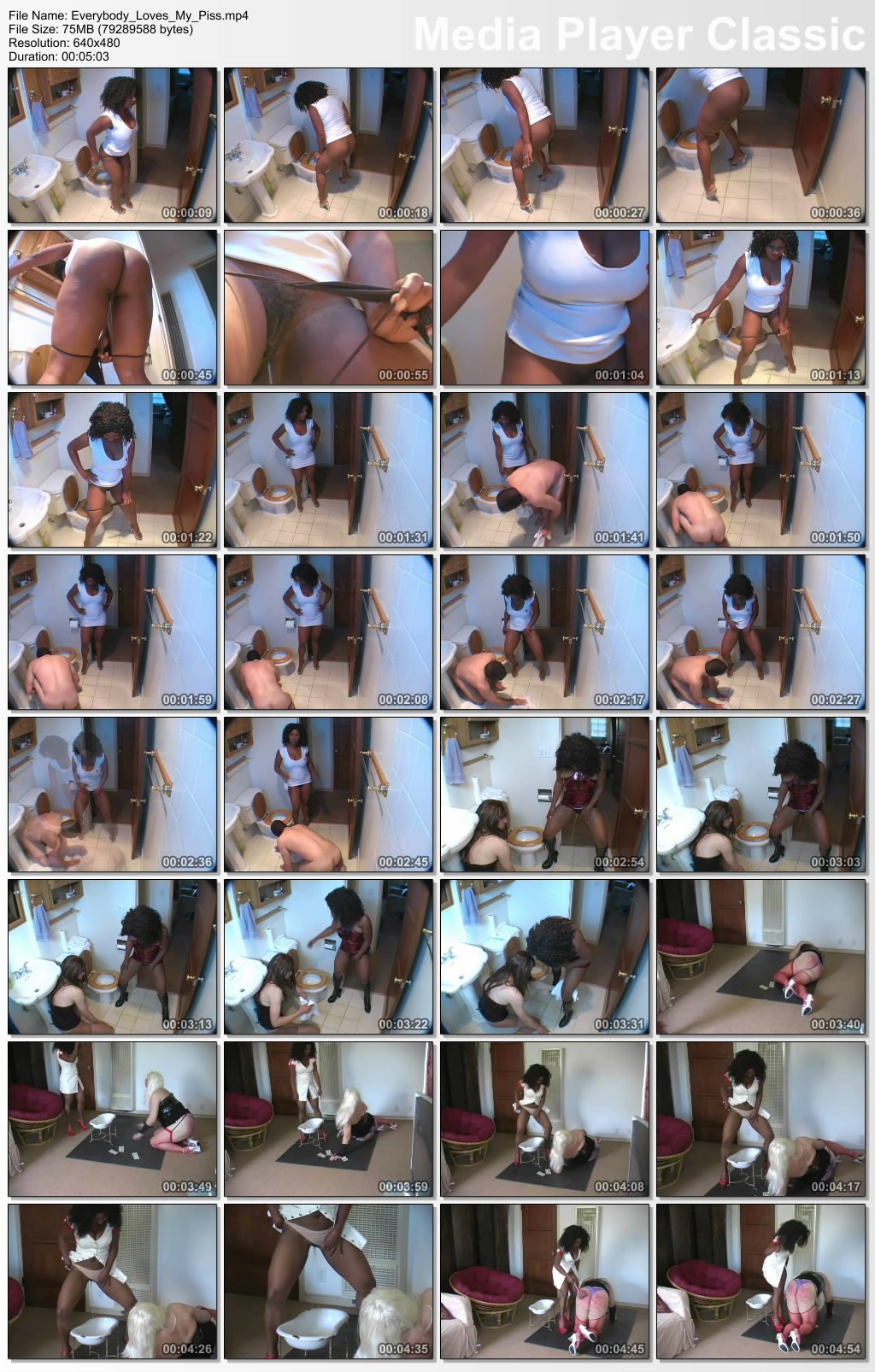 Length: 5:03s
Resolution: 640×480
Download Format: wmv
File Size: 75 MB