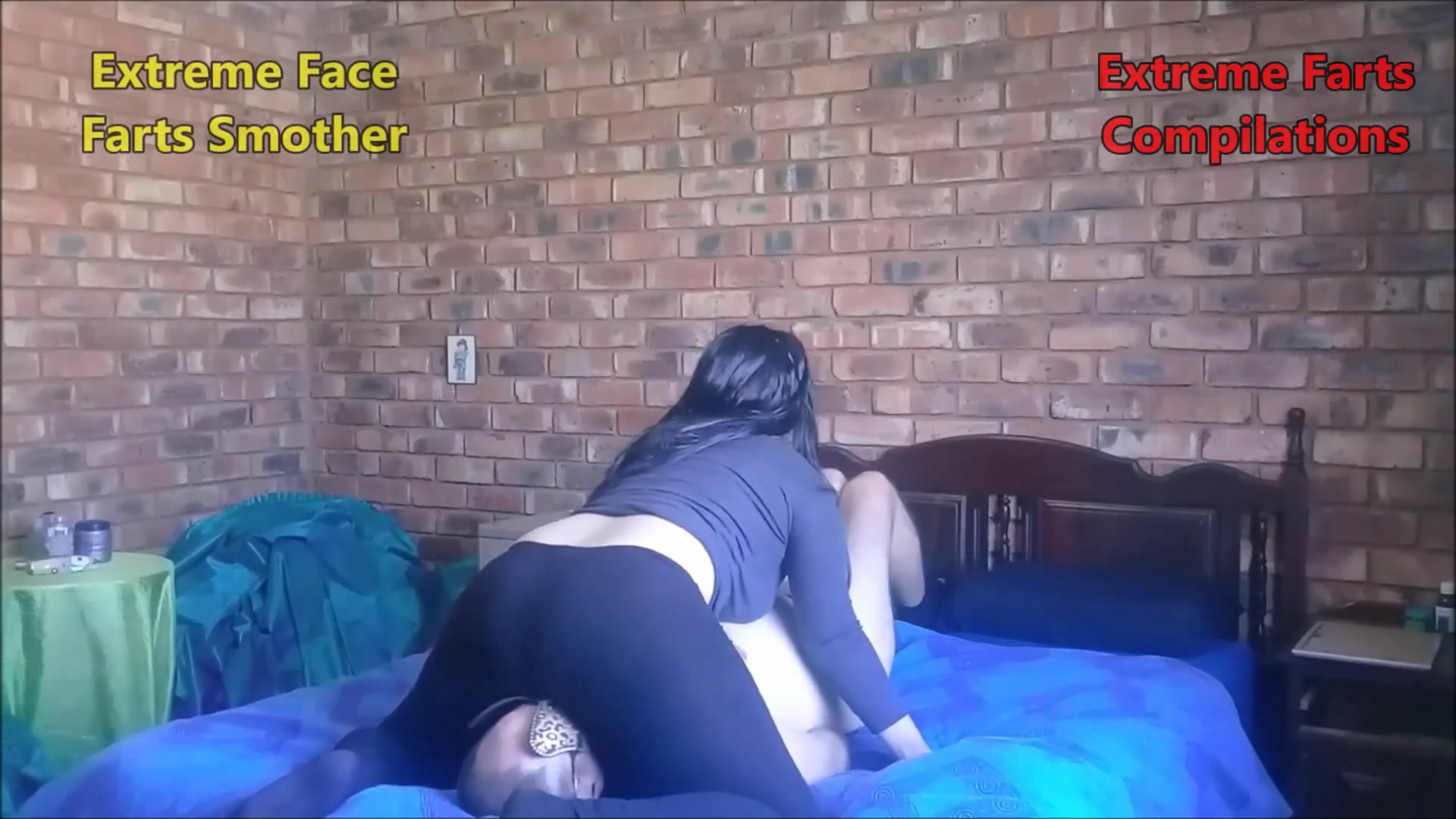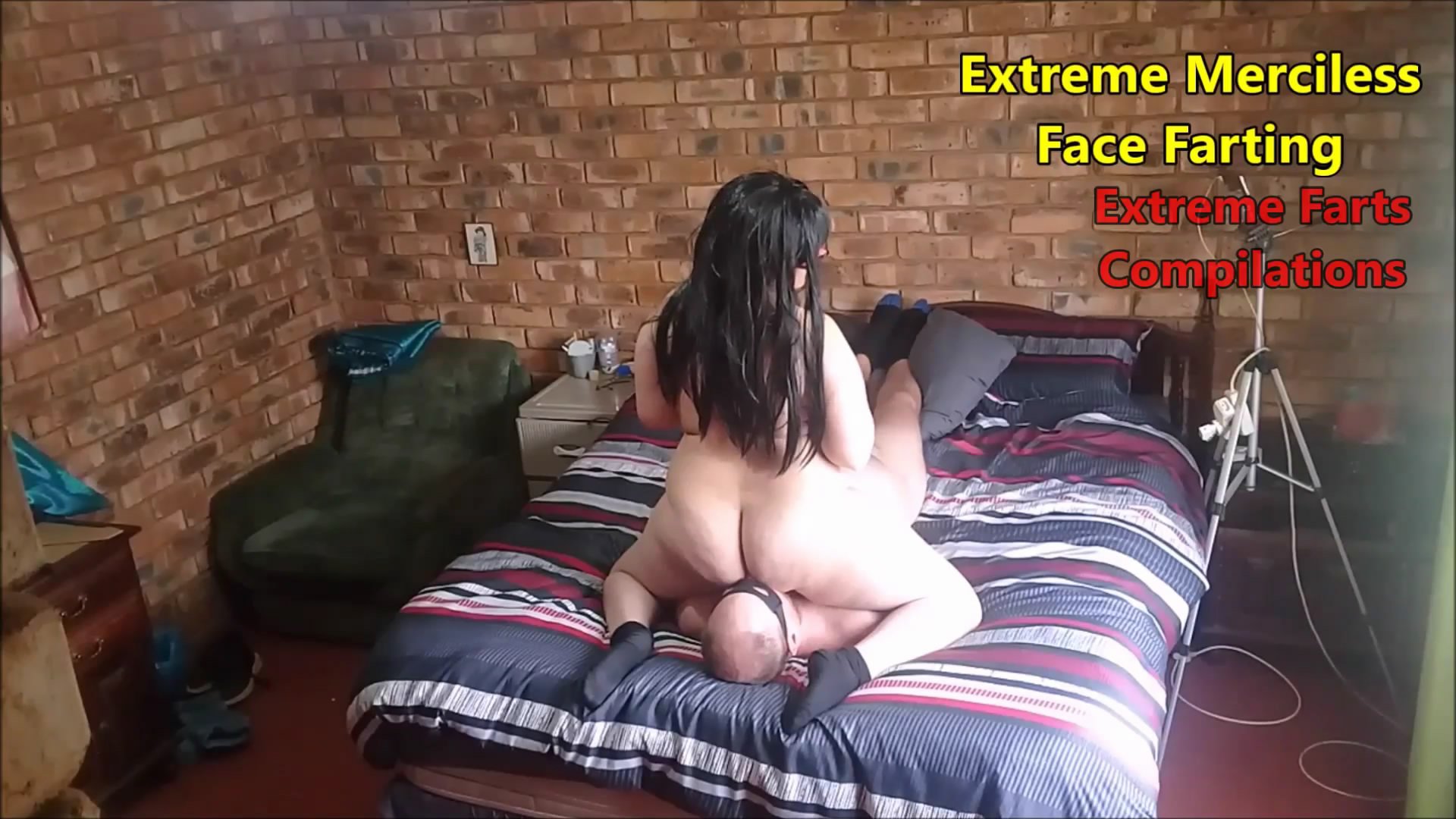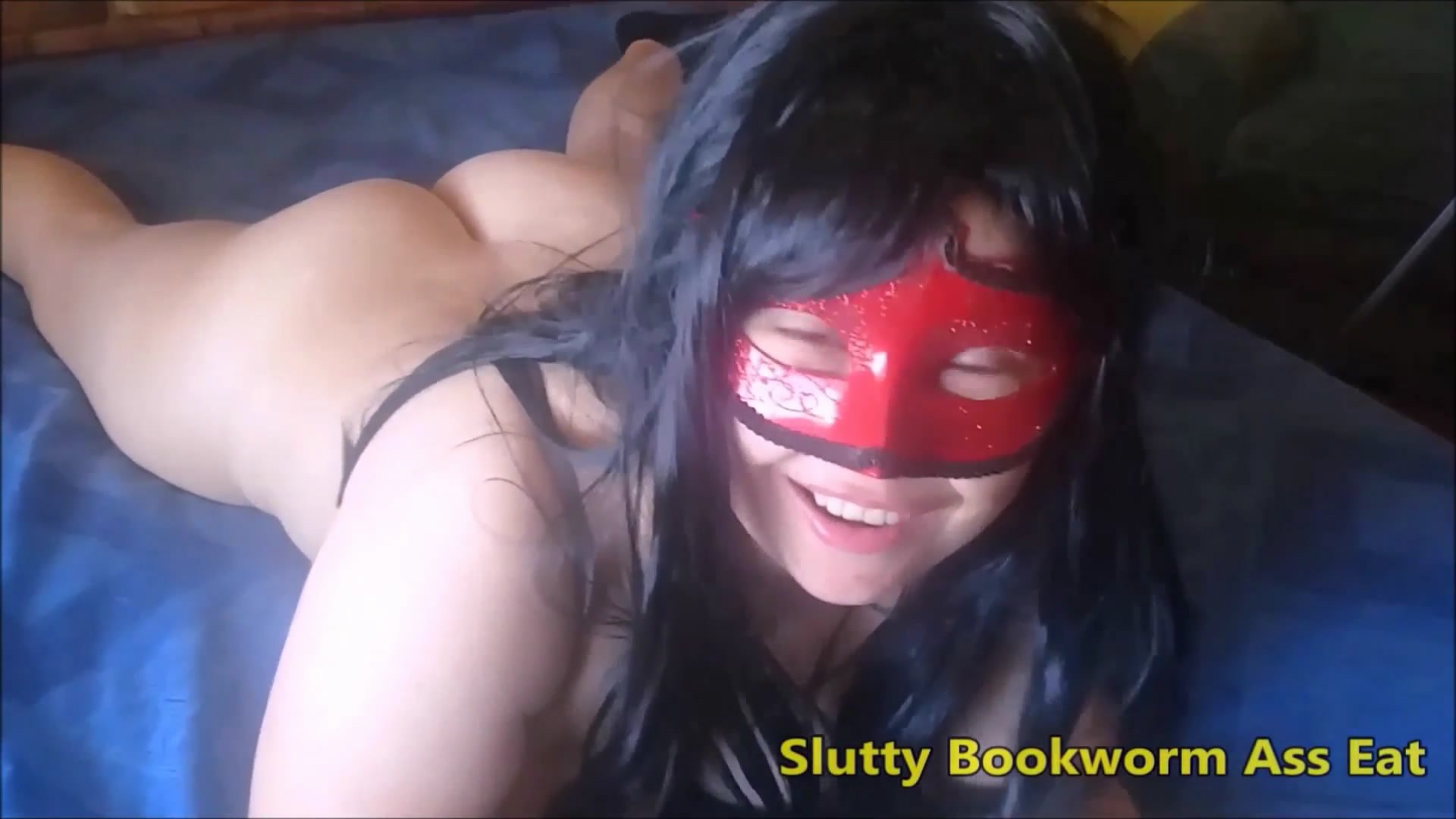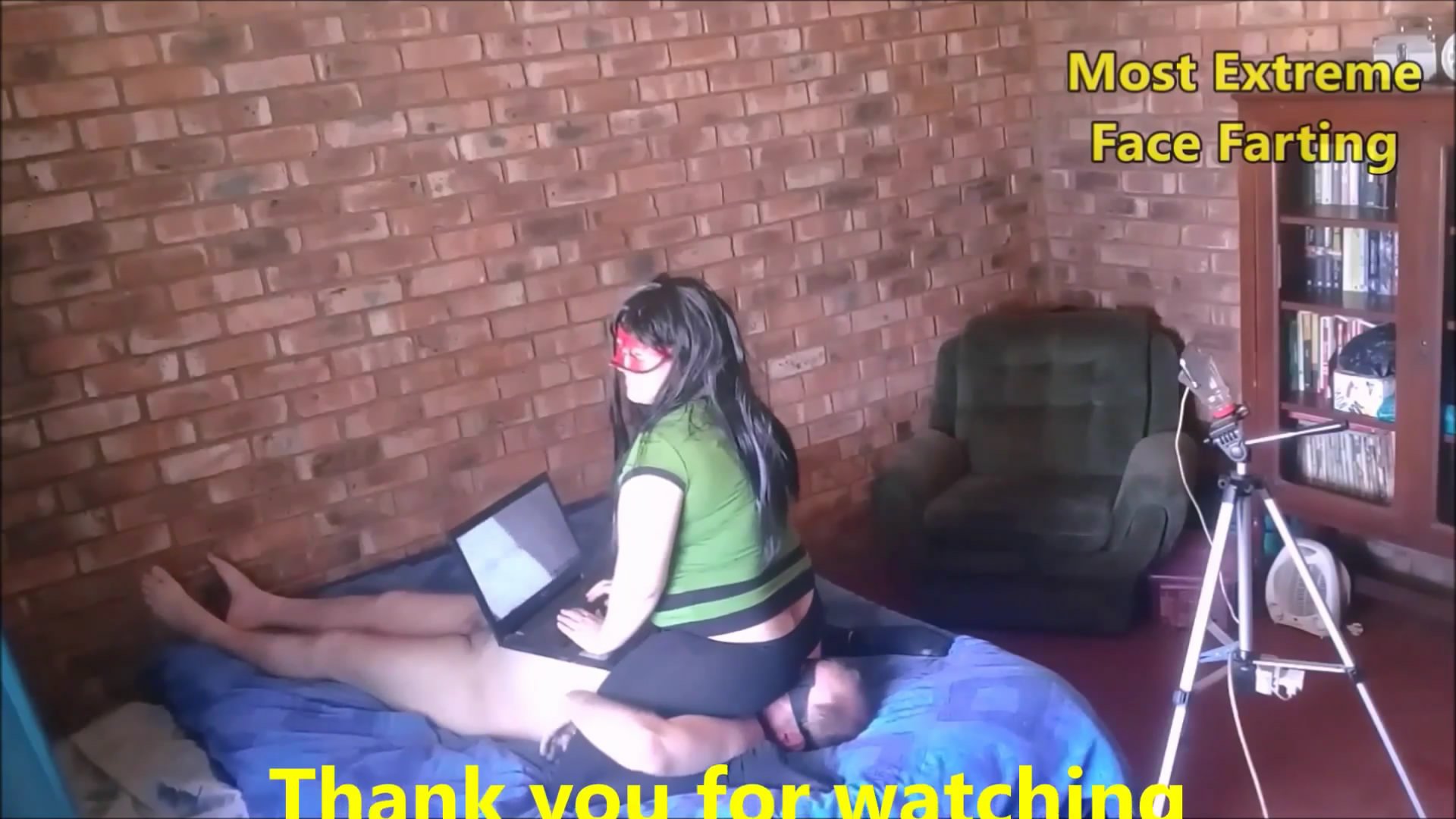 If there is one thing I LOVE then it is Farting. More importantly though I very much enjoy farting into someone's mouth while they are busy Ass Eating my perfect Female Goddess Asshole. There is just something so erotic about being totally naked while someone is eating your ass. Feeling the person's tongue licking and massaging my smelly unwashed asshole when I start to fart right into their mouth. It feels so AMAZING. But it's also very erotic when you get to control another person's air supply. When they get really desperate and panic for air I fart up their nose while sitting on their face. It's a matter of LITERALLY the only air they get to breathe is my farts. My ass gas in this case is literally their lifeline. Courtesy of my best selling Farting videos:
Naked Couch Farts:
Totally nude in my sitting room in this erotic farting video. I know however of maybe one or two things that can make it a little better.
For me it's really a massive turn on when another person is sniffing my butthole. Knowing someone is smelling my ripe and natural butthole scent makes me soaking wet!
But I want more and as an attractive woman and Goddess I can do whatever I want. I start farting loudly and wildly without remorse right into my slave's face.
I was in heaven and though it could not possibly get any better. But I was wrong. He started licking my butthole and as he was eating my ass I started farting again. It is so primal and erotic to feel someone's tongue against your butthole while you fart! Feeling the vibrations as you fart over a person's tongue into their mouth is fucking AMAZING! What made this even more erotic is the windows was wide open, you'll see how the curtains are blowing. Knowing anyone can see us during this public farting made it just more erotic.
Breathe Farts:
So what if there was a place where slaves aren't allowed to breathe the same air as you? Where only we as women are allowed to breathe pure and fresh air. Well I have created such a place where slaves are not given any air and WE get to decide when they get to breathe.
Here you will see a perfect example of me smothering my slave with my fine Goddess ass. But I'm also a fair Goddess so when he gets really desperate for air I fart right onto his face! The only air he gets to breathe is my farts.
It feels so good to know that I am so superior that my ANUS can support life! That my slave stays alive by BREATHING my FARTS from my perfect body! When he gets really desperate for air he licks my ass. His tongue feels so fucking good up my butthole that I fart right into his mouth.
I could actually feel his tongue vibrate against my butthole as I farted into his mouth. I gave him the ultimate reward as he coughed on my smelly farts. I started riding his face so while he tasted my farts on his mouth he could feel the soaking wetness of my crotch as I started to orgasm right on his face.
Not only did my farts support life today but my body got to experience amazing pleasure from his agony. Life simply doesn't get any better than this
Be sure to check out all my other intense and kinky clips! xoxo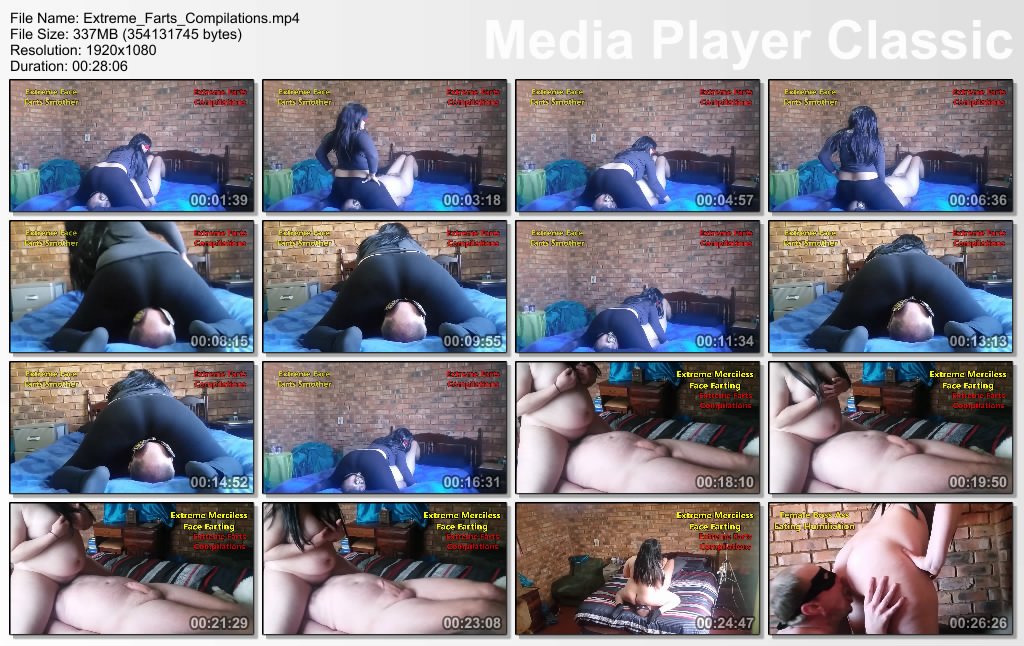 Length: 17:14s
Resolution: 1920×1080
Download Format: mp4
File Size: 235 MB


Extreme_Farts_Compilations.mp4