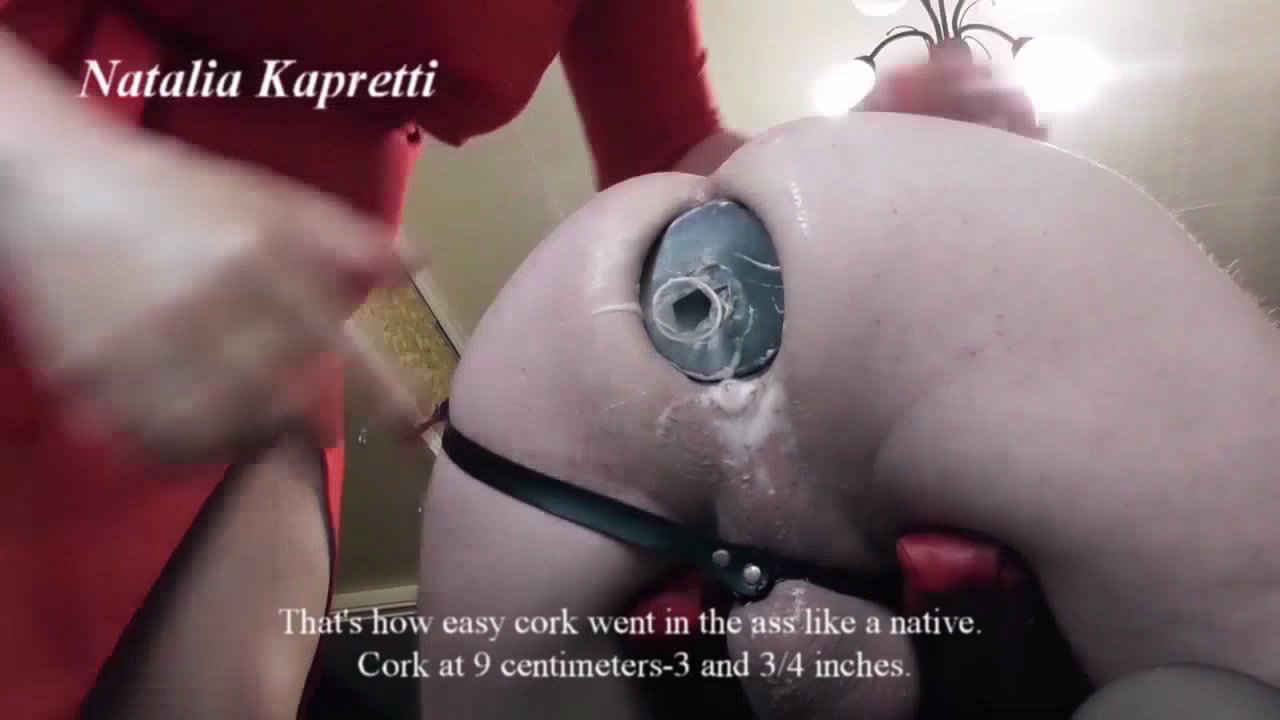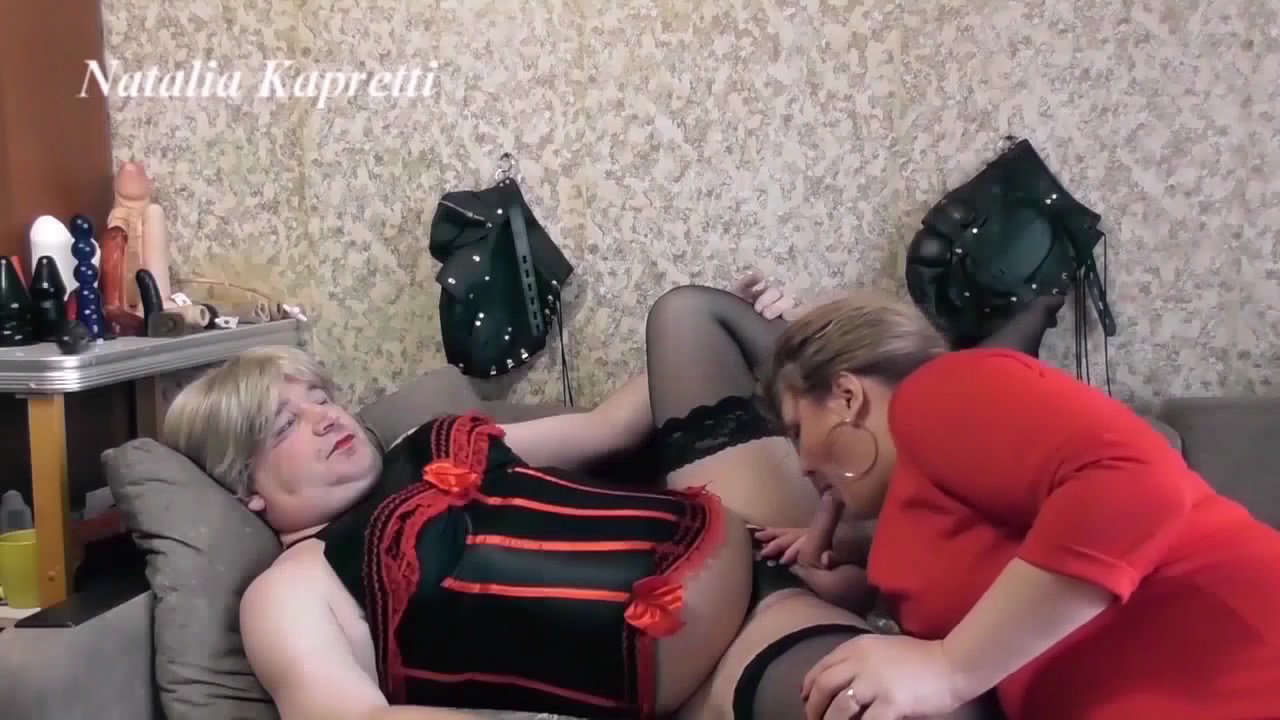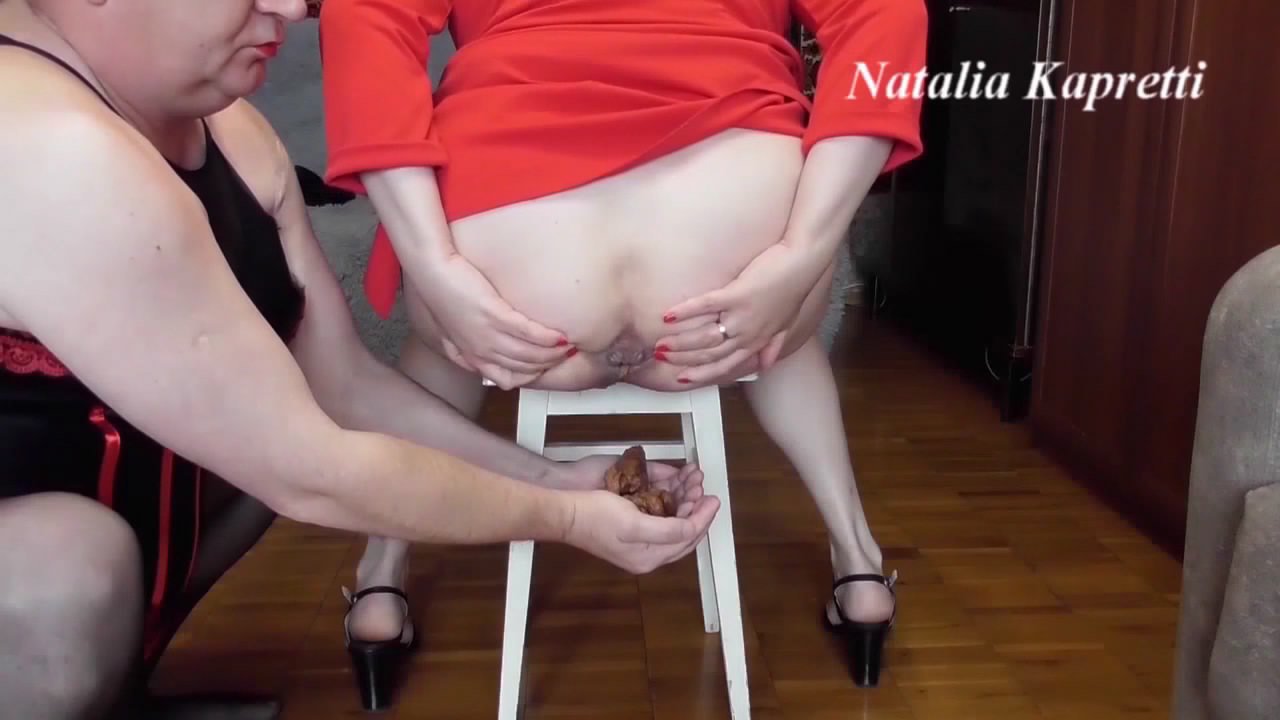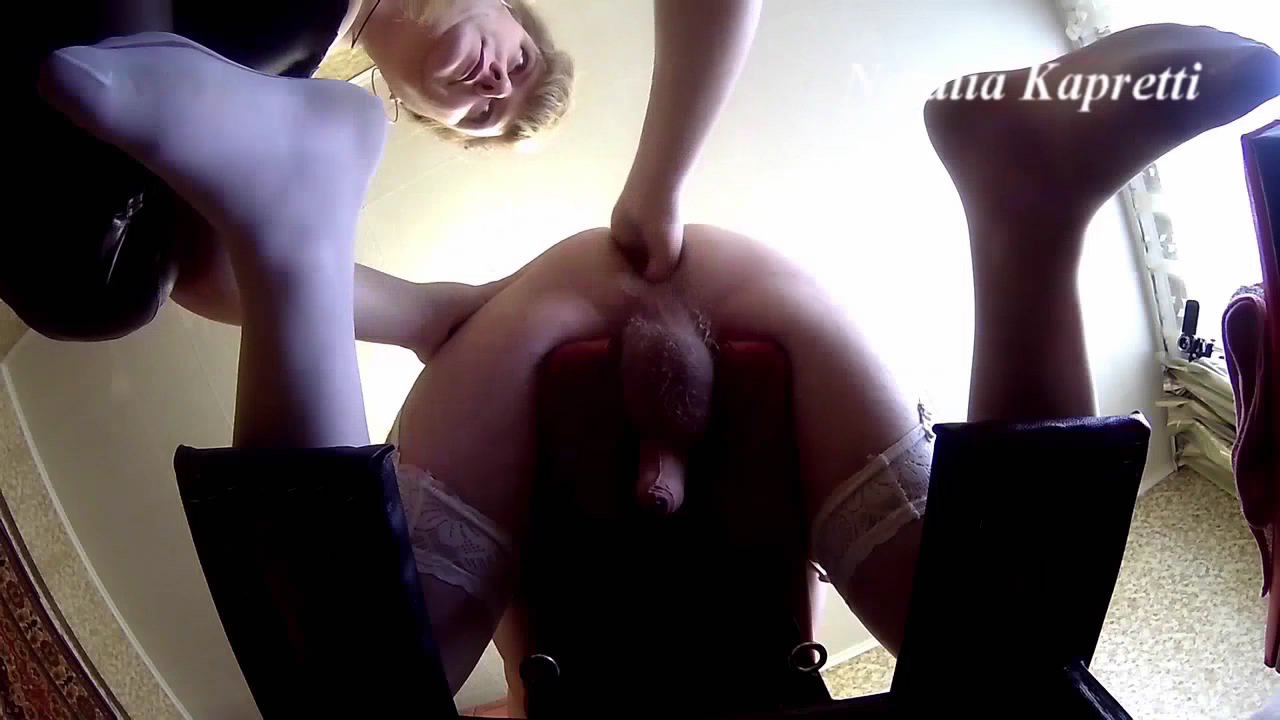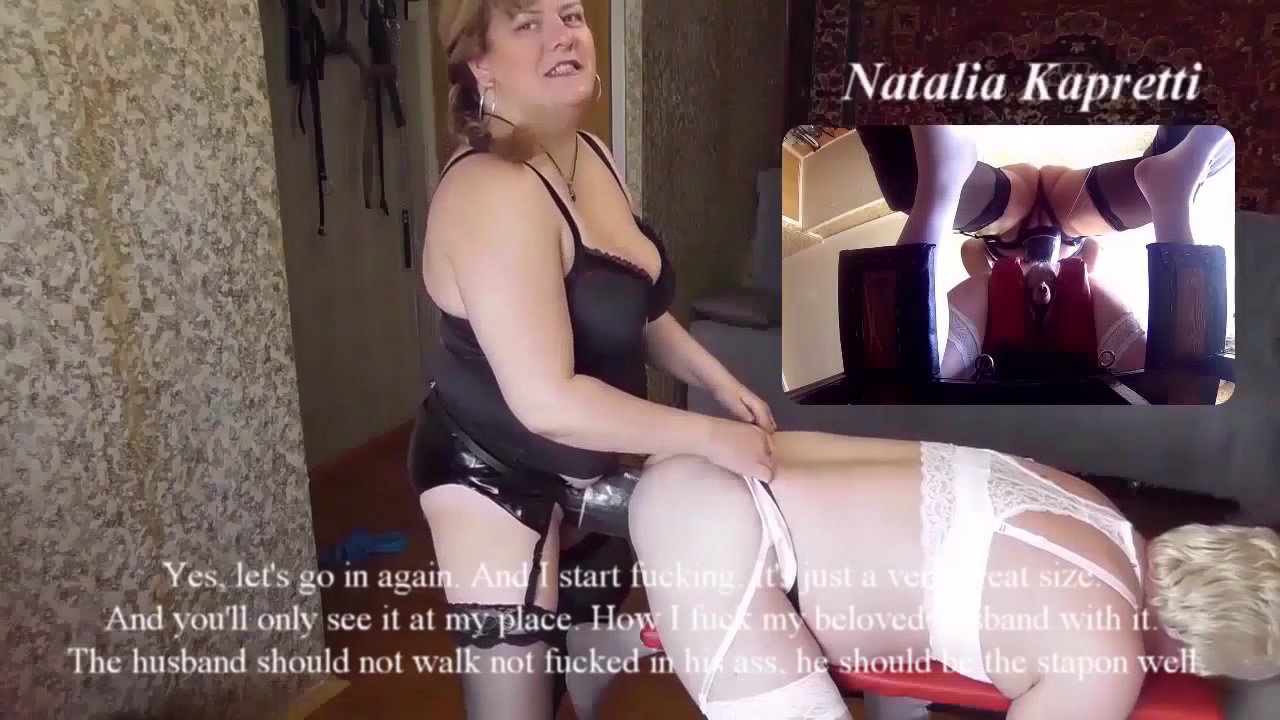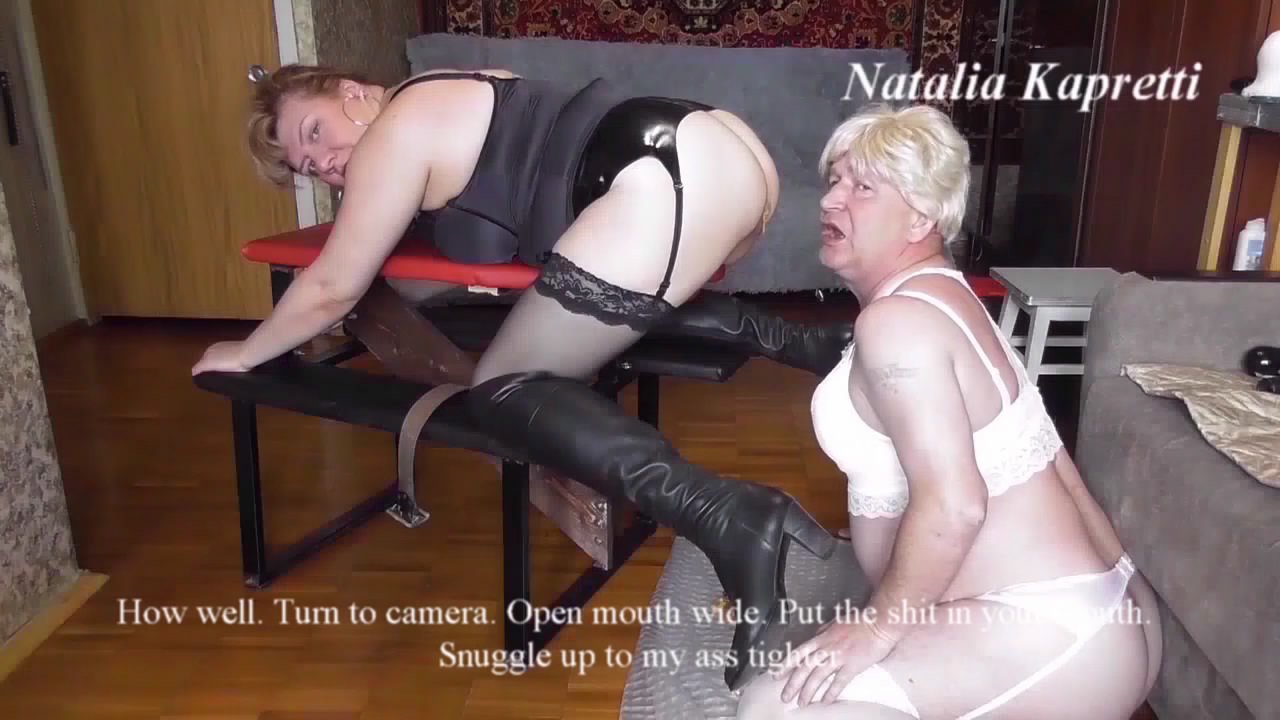 The place of husband and real man at the feet of a woman and under her ass. The say that to understand whether he this is your man, you need to stop being shy of him. Stop being afraid to fart in front of him, piss and shit. Full relaxed with his presence. I do with my husband whatever I want, how I want and when I want. And he is happy with his fate. He's my the hole for the strap-on, sissy and toilet bowl. Even now, he asks me to fuck him in the ass and gives me more and more strapons. He knows how much I love to fuck with big strapons. He's resigned and knows that I like to shit in his mouth. And will sniff, take and eat my shit.
1. Learning husband to love shit and makeup
I think many women would agree with me. Men at home should not go in underpants and socks, and in a corset, painted, feminized and serve us. Today I put a corset on my husband, makeup him, painted his lips and nails. He's my pretty today, my bitch. I Fuck him in ass the fist. And of course I wanted to shit. Put your hands out, catch my shit. I'll teach you love smell shit and taste, eat my shit, you'll be my toilet. And just so you know your place, I'm gonna put your head in the toilet bowl.
2. Special gift from husband for Mistress birthday
Today is my birthday, fun day, my day. Today I can do whatever I want. And I want to fuck a pretty husband and shit in his mouth. He present me a new strap-on, special, exclusive, 6 inches in diameter, this you will not see ANYWHERE else. I'll taste it right now. Will reheat ass, fisting, stretch, a little fucking his ass with a smaller strap-on. And here it is, black and shiny and HUGE. Not whine, shut up and lie still, be tolerated. Today your ass is mine, today I can do anything. You have to open your mouth and be my toilet. Open wide, close your lips on my ass, take my shit in your mouth. Oh, what a wonderful birthday it is. Now lick my ass deeper, it feels so good to feel your tongue in my ass.
Length: 41:32s
Resolution: 1280×720
Download Format: mp4
File Size: 2 GB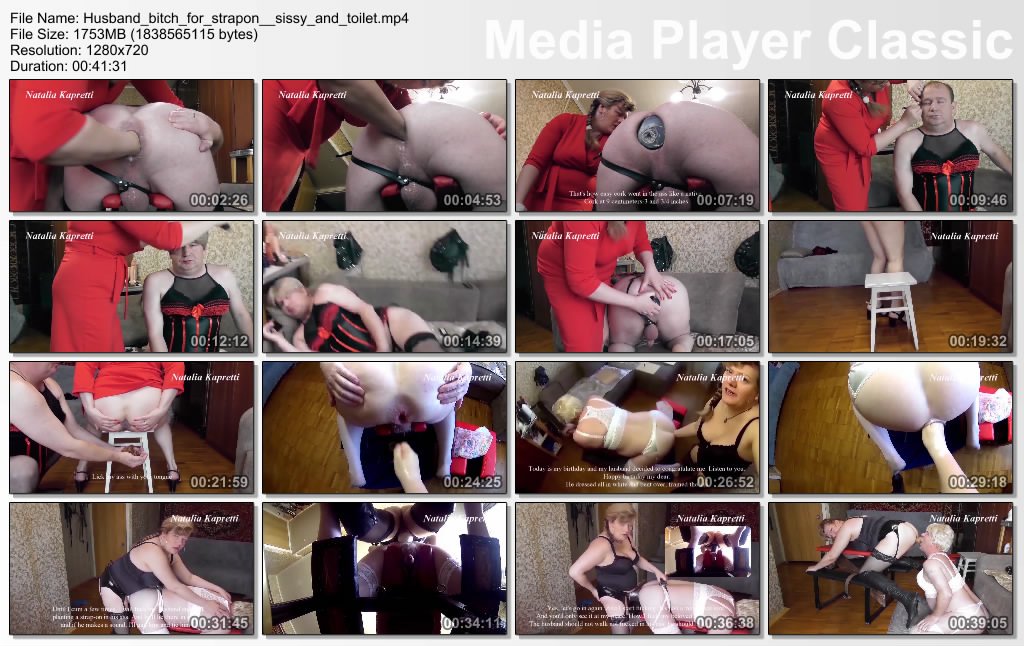 Husband_bitch_for_strapon__sissy_and_toilet.mp4