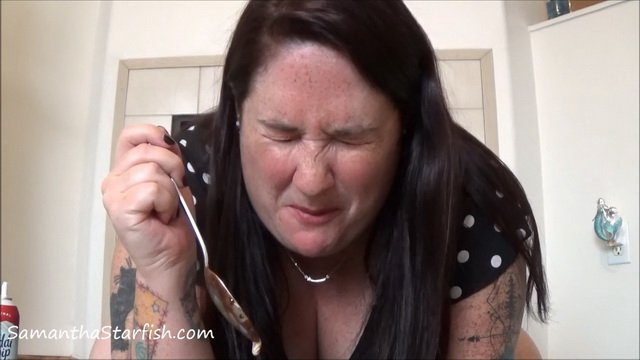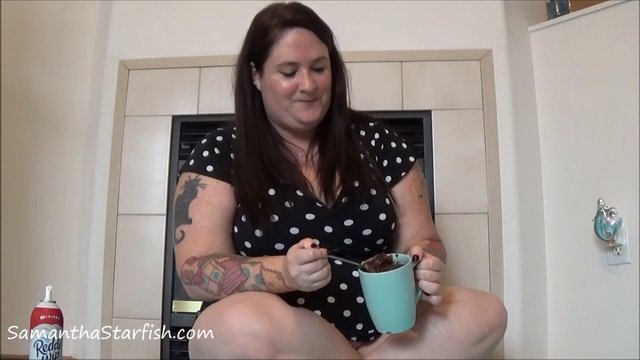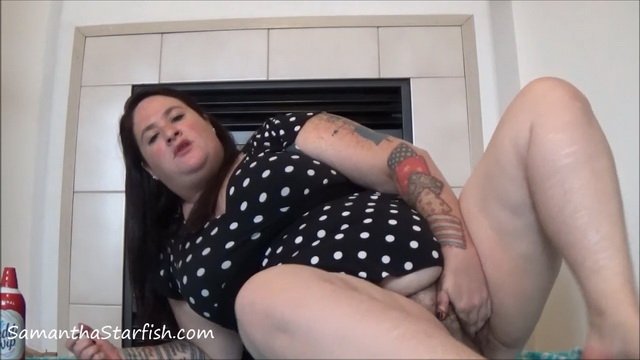 It's really hard for me to eat my shit. I really want to eat it all! I want to just take a huge pile of my poop, shove it into my mouth, chew it up, and swallow it down! I want to push my shit eating abilities so I'm going to make a very special mug cake!
Watch me shit out a nice big load of poop! It looks so tasty! I can't wait to eat it! I go into my kitchen and get started making my mug cake. Watch me mix all the ingredients together. I add a very special ingredient! My poop! Yes, watch me scoop a nice chunk of my turd and put it in the mug! I cook it all up and make a tasty mud mug surprise!
Now it's time to taste it!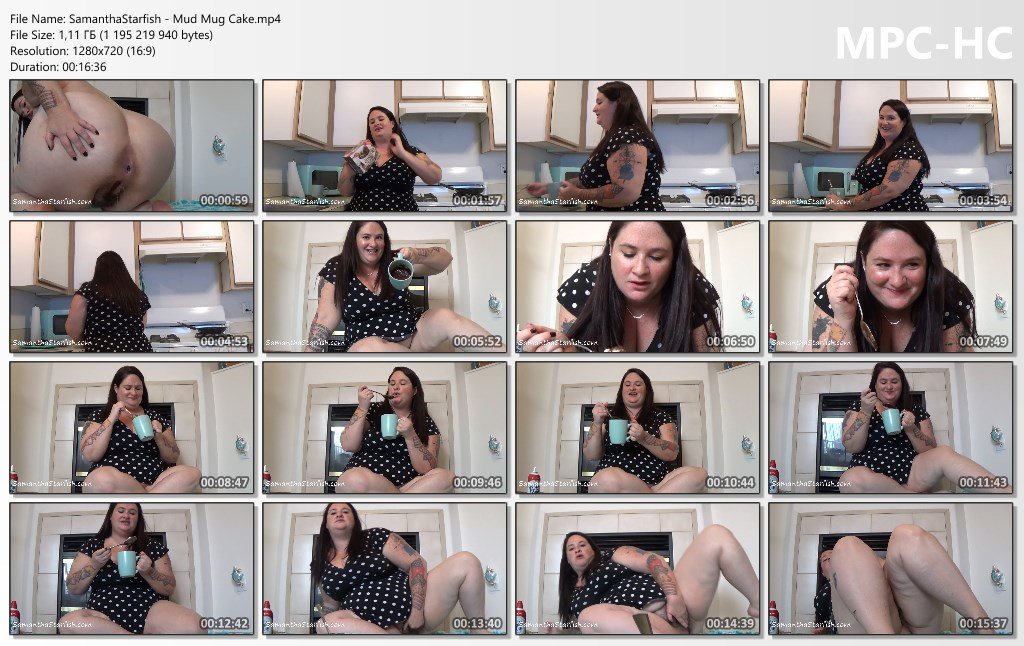 SamanthaStarfish_-_Mud_Mug_Cake.mp4