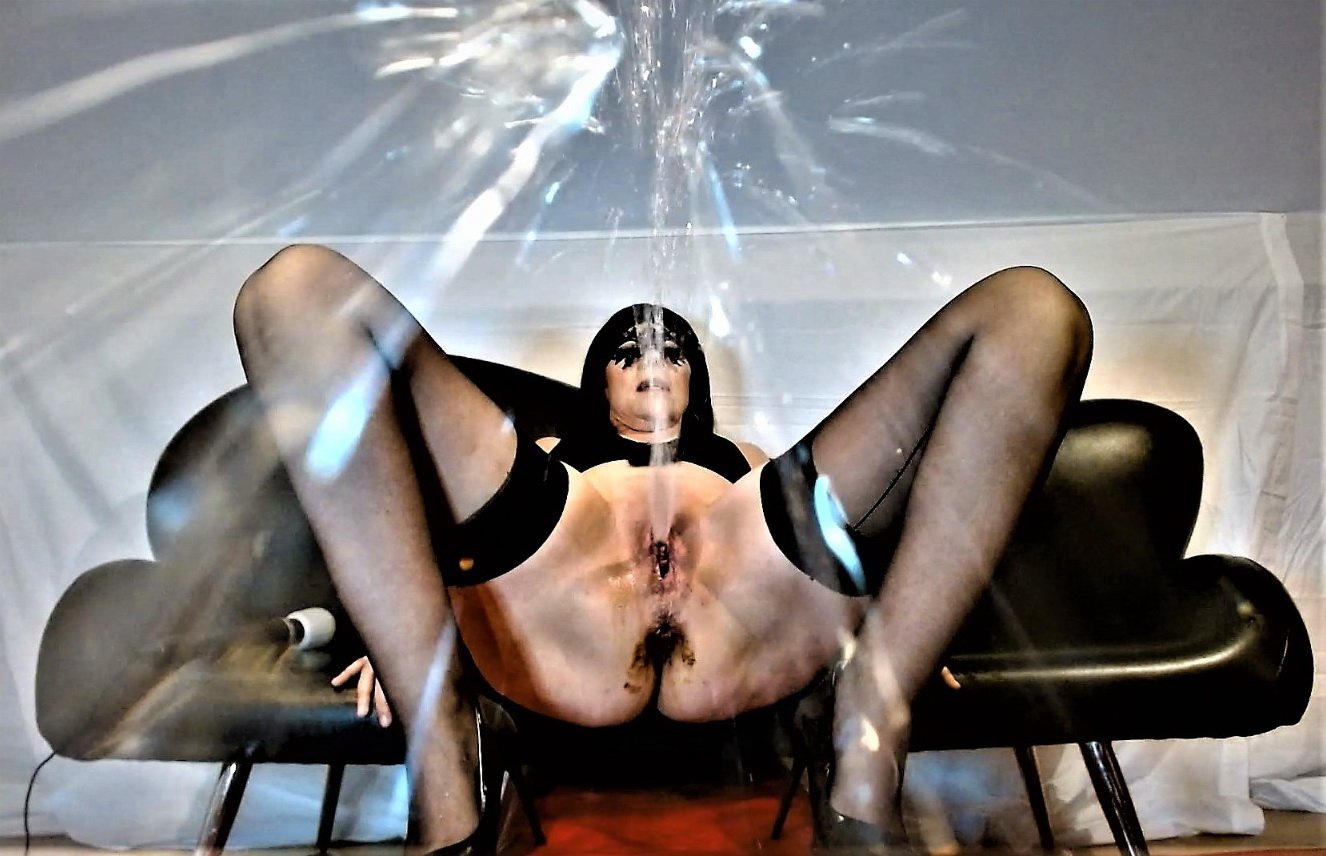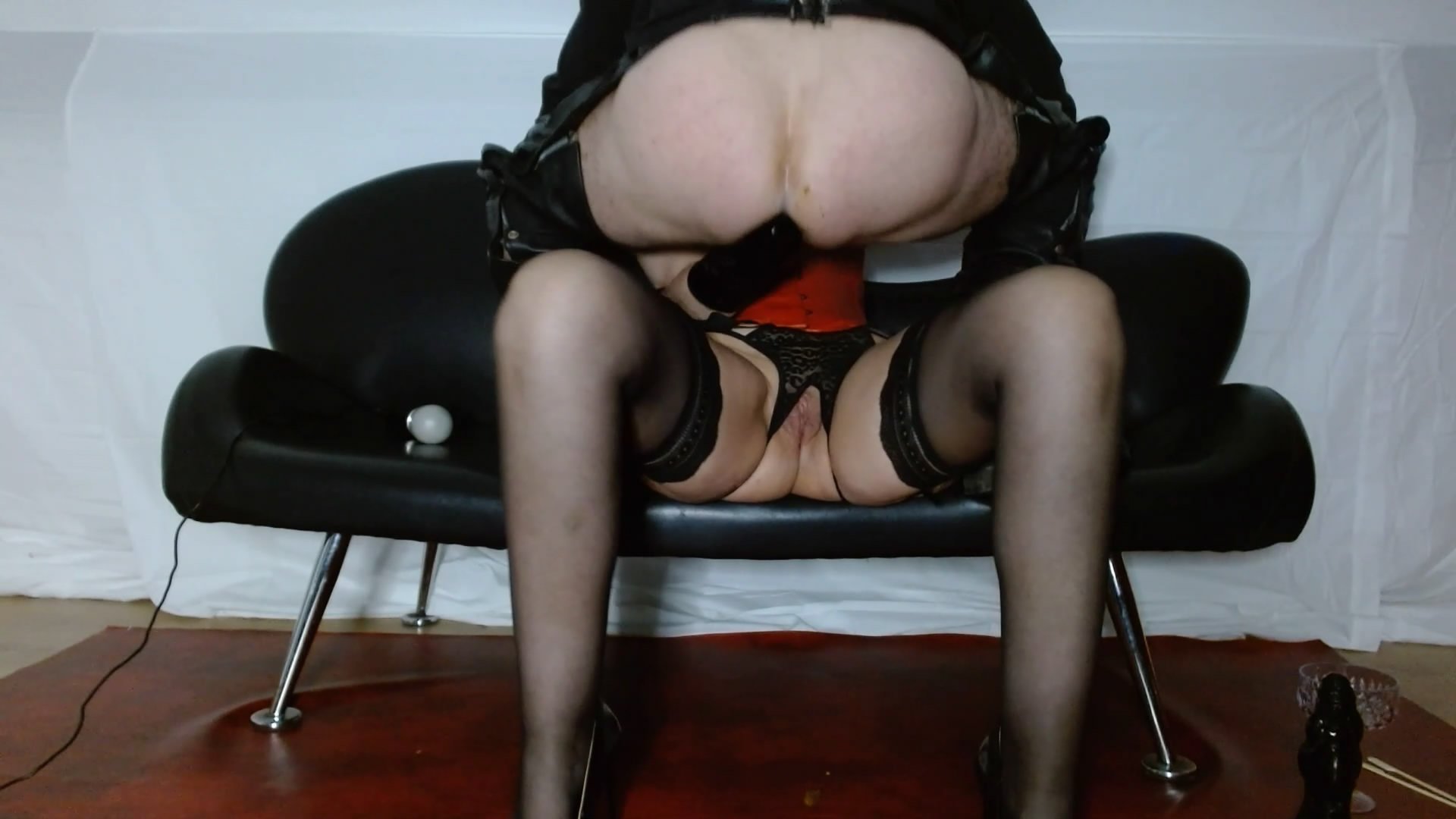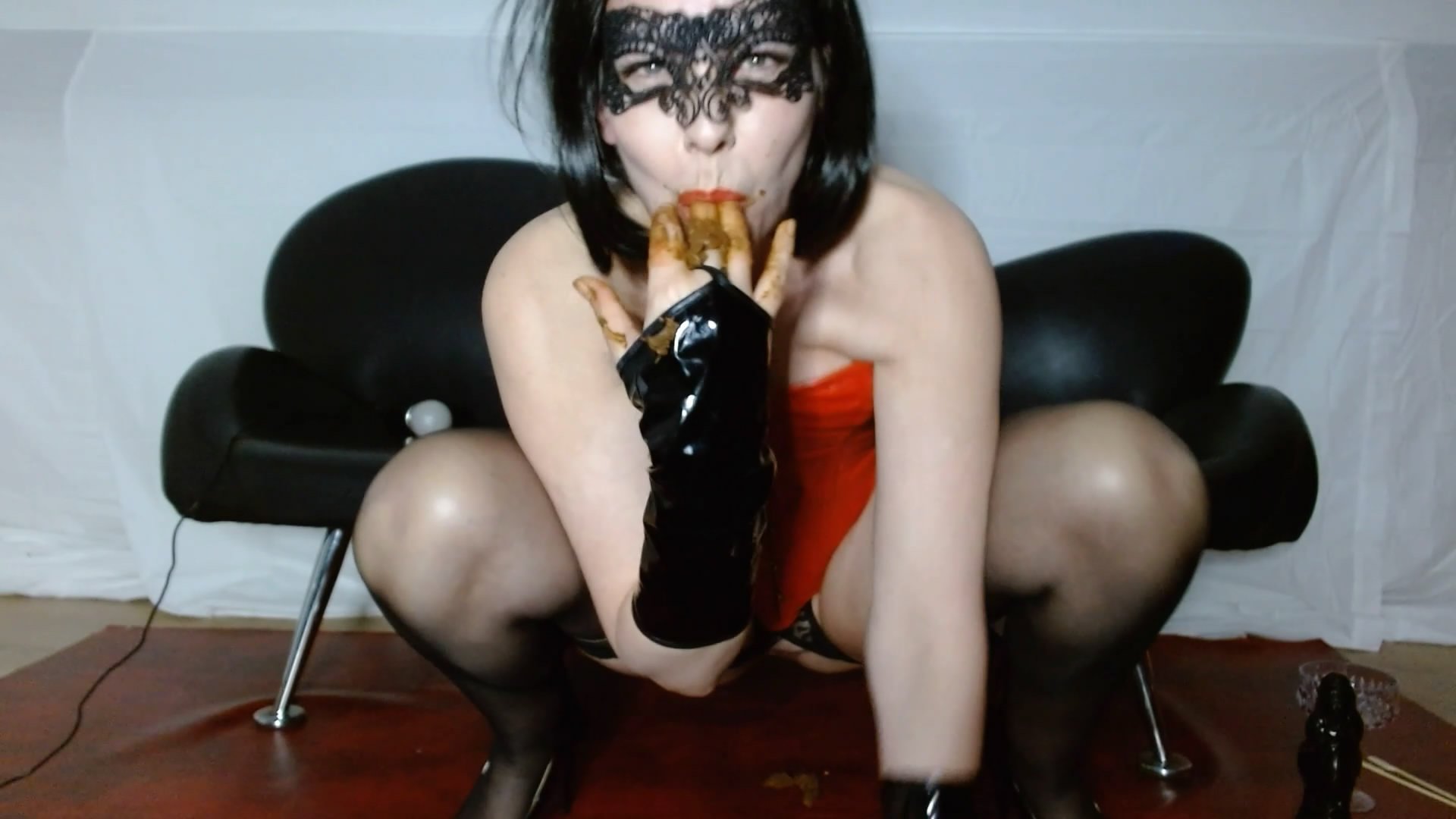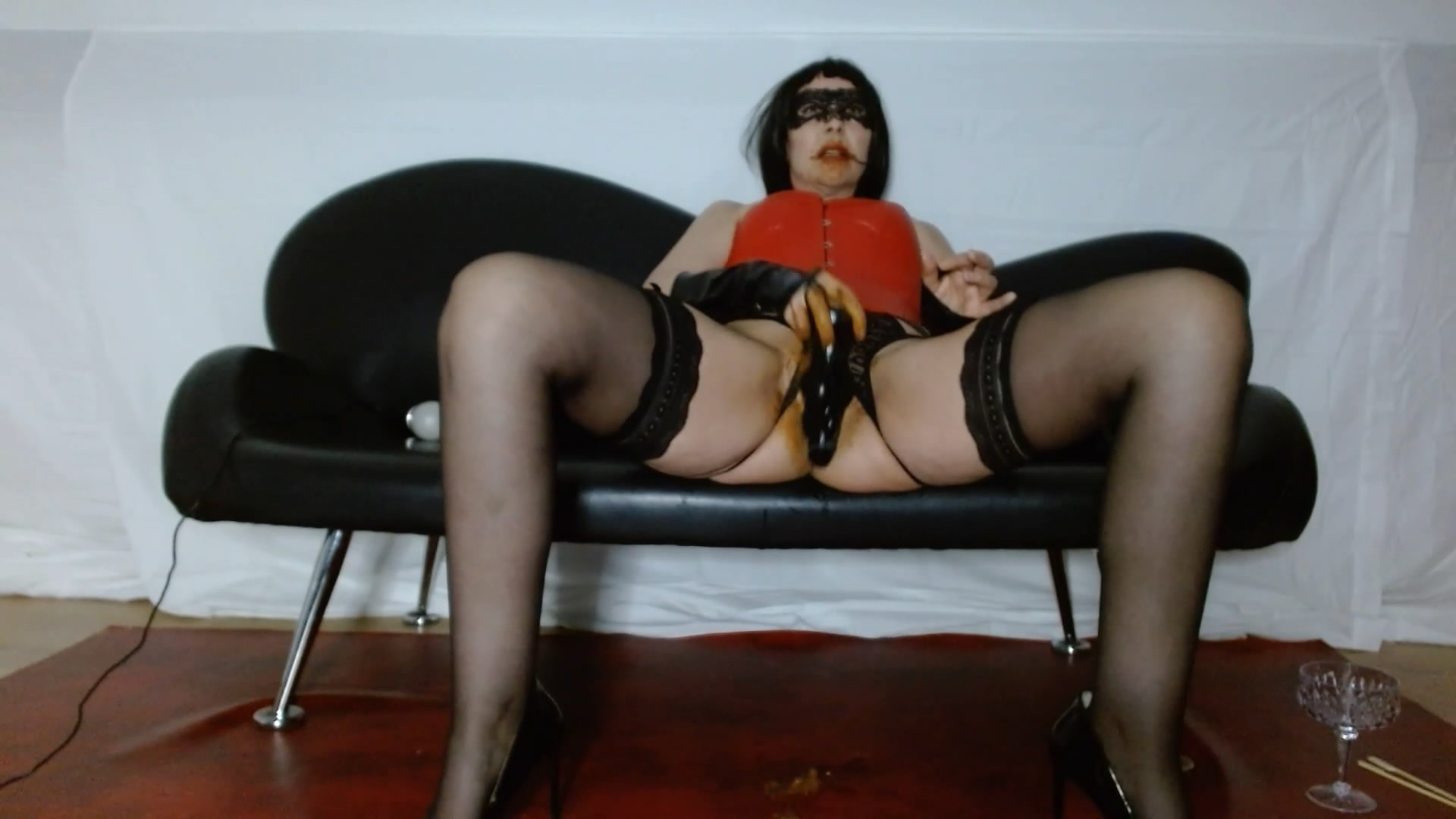 Omg this girl is crazy.
This is another amazingly dirty and beautifully erotic video from the gorgeous Ms Sherry Bells.
Sherry starts of by warming herself up by riding on her favourite wand reaching an ear splitting screaming orgasm that would make Hugh Hefner sit up and take note.
Sherry then try's her hand at making cocktails by squatting, pissing and shitting into her cocktail glass. Thirsty Sherry sips at her gorgeous aperitif before laying back and squirting a stunning fountain into the air creating a beautiful display of exploding firework crystal piss.
Watch as her gorgeous squirt cascades off the camera flooding the microphone making it gurgle and splutter as its drenched in piss.
Hungry Sherry then reaches for her glass fishes out the fruit and dines on her gorgeous turd giving us a filthy shit eating show.
Insatiable Sherry then summons her loyal sub smears her sweet shit over the cock and balls and treats it to a wonderful blow job and a ferocious wank.
Sneaky Sherry desperate for spunk wanks the shitty cock until it explodes over her face and in her mouth where she mixes subs special sauce with her shit creating wonderful flavours of shit and spunk.
Fucking hell I'm knackered just typing this.
The show doesn't stop there full of spunk, piss and shit Sherry then fists herself wanking furiously before finishing herself off with another screaming orgasm.
All this is very thirsty work, Sherry dripping with spunk and shit then finishes off her cocktail draining the glass of the gorgeous shitty mix and covering her tits with the stuff that misses her mouth.
This is a fucking awesomely amazing disgustingly erotic shitty, spunky, pissy festival of gorgeousness.
Get it bought.
light some candles put some easy listening on the hifi and rip your cock to ribbons.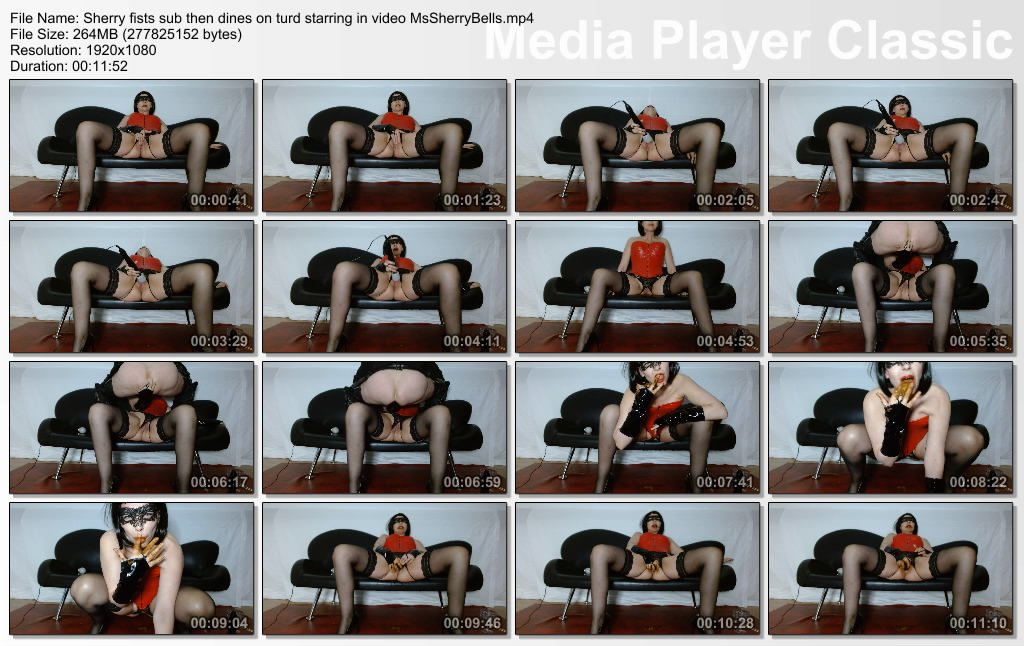 Format: MP4
Duration: 12 Min
Size: 264 Mb
Resolution: 1920×1080


Sherry_fists_sub_then_dines_on_turd_starring_in_video_MsSherryBells.mp4